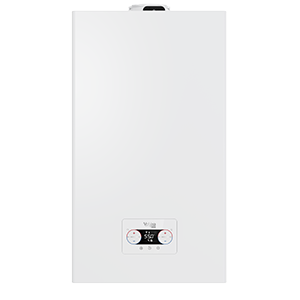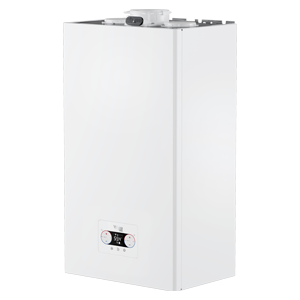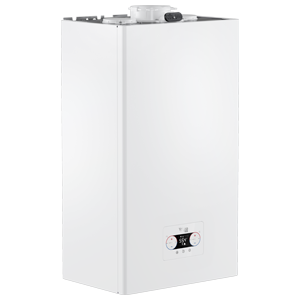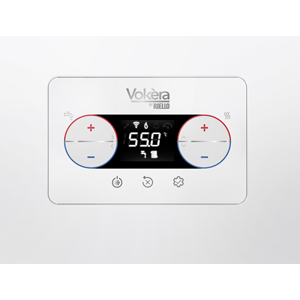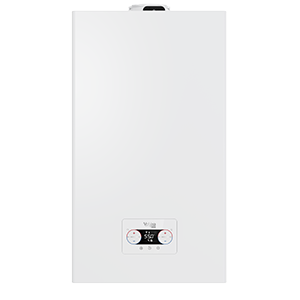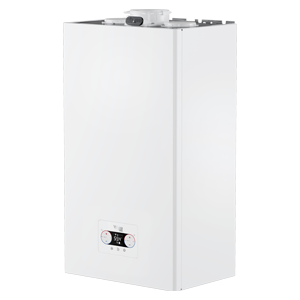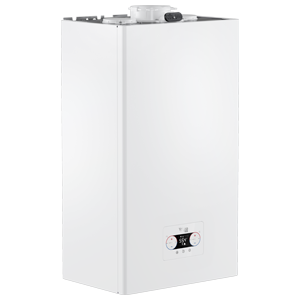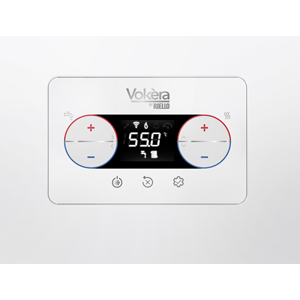 Vibe MAX – Installer friendly, end-user focused. The Vibe MAX is a brand new boiler platform that combines value-for-money with high-end functionality. Available in a choice of combi and system models, the compact Vibe MAX is packed with all-new features, including built-in Modbus connector, revised 'universal pipework' layout, and a primary heat exchanger in stainless steel.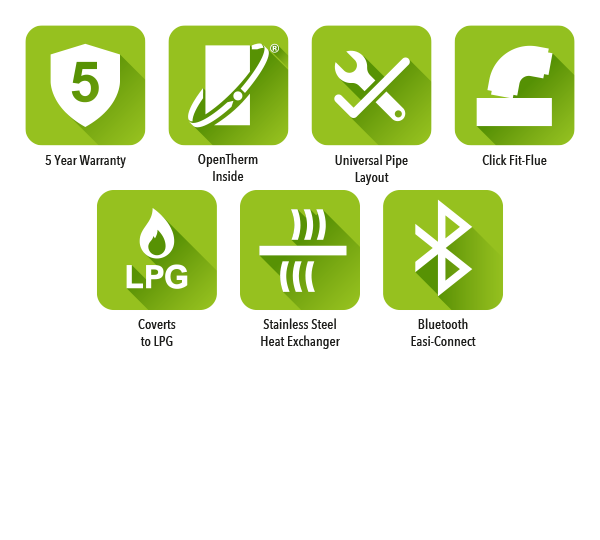 5 year parts and labour warranty
A new large bore radial stainless steel heat exchanger allows front servicing. Single coil, two pass with retarder.
Designed for easy installation: click fit flue connection and universal pipework layout makes Vibe MAX an ideal replacement boiler
Wide modulation ratio. Easy to range rate the heating output below 3kW on 20S model).
Front access for servicing.
Approved for use with a hydrogen/methane blend (20/80)
Quiet operation – 50dB for model 20S and 53dB for model 25S.
Internal condensate trap with new non-stick safety ball seating.
Schrader valve for expansion vessel outside boiler casing for easy servicing and maintenance.
Easy to use digital interface with individual heating and hot water controls ensure a simple temperature adjustment operation for the end user.
Programmable CFS (Call For Service) and SFS (Stop For Service) function.