Condexa Pro, a thousand solutions...
For the past decade, Condexa Pro has been a distinctive core element in the Riello commercial portfolio and synonymous with delivering high thermal efficiency and reliability.
Commercial Heating Solutions
Since 1922 Riello has been unrivalled in innovation for heating technology. Today, Riello is a market leader with a worldwide presence and continues its rich heritage of innovation for current and future generations to come.
At Vokèra by Riello, we pride ourselves on our ability to offer heating solutions from conception to completion and beyond. We work closely with system designers and installers to ensure the right products are specified for the environment they operate in. With a broad portfolio of solutions, from individual boilers to full centralised plant including heat interface units and renewable technology, Vokèra by Riello really is the professional choice. To be in contact with our team directly, please email [email protected].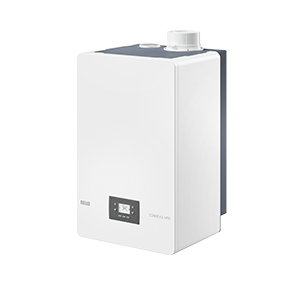 Condexa HPR
Sealed chamber configuration
New condensing heat exchanger in stainless steel
Premixed burner with low polluting emissions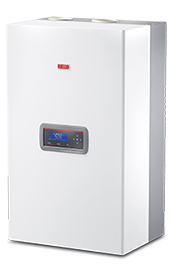 Condexa Pro
Standalone and cascade solutions
New condensing heat exchanger in stainless steel
Complete pre-mix combustion and low NOx emissions: Class 6 (EN 15502)
Steel Pro Power
Floor standing, standalone and cascade solutions
In conformity with Directive 2009/125/EC
Low emissions, NOx Class 6 (EN 15502)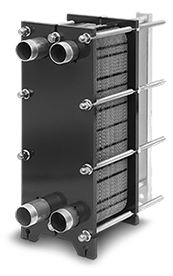 Plate Heat Exchangers
Plate heat exchangers to complement installations
Stainless steel AISI 316 L inspectable plate heat exchanger
NBR gaskets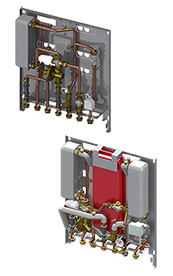 Heat Interface Units (HIUs)
HIUs for centralised domestic heating applications
Two plate heat exchangers; one separating the system, the second for DHW production
Easy installation, ready to be connected