Vokera CondexaPRO Light Commercial System Boiler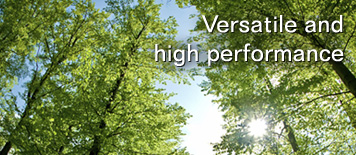 The CondexaPRO is Vokèra's light commercial high efficiency modular boiler range. Unlike many systems on the market, Vokèra's CondexaPRO features three different circuits, which enables it to heat the radiators, unvented cylinders and underfloor heating at three different temperatures. The perfectly flexible light commercial boiler.
All Vokera boilers are manufactured to the highest quality with 100% being tested before leaving our factory.
Features
A rated
Three different temperature circuits to heat radiators, unvented cylinders and underfloor heating
Flexible application, linear, back to back, cascade and free standing
High quality components and accessories to configure CondexaPRO cascades up to 400kW
Speedy installation with clever framework for mounting the boilers
Minimum polluting emissions, class 5 of the UNI EN677 standard (best European category in ecology)
Maximum efficiency, boilers can modulate down to as little as 16kW, even in a 400kW configuration
Information Downloads
Applications
The CondexaPRO is extremely versatile and is suitable for a wide range of commercial applications, including churches, schools, offices, hotels and many more.
The flexible nature of the CondexaPRO, means it can easily integrate with renewable solutions to maximise energy savings. To discuss your project with Vokera's dedicated commercial team, email:
pre-sales@vokera.co.uk