[av_heading heading='Unica i32 Top of Class For Efficiency' tag='h1′ style=" size=" subheading_active=" subheading_size='15' padding='10' color=" custom_font="][/av_heading]
[av_two_third first min_height=" vertical_alignment=" space=" custom_margin=" margin='0px' padding='0px' border=" border_color=" radius='0px' background_color=" src=" background_position='top left' background_repeat='no-repeat']
[av_textblock size=" font_color=" color="]
Vokèra is delighted to announce that its Unica i32 combi boiler can achieve a market-leading efficiency of 98% under ErP when installed with Class VI controls. This equates to an A+ energy rating and makes one of the most efficient boiler and controls combinations available on the market.
The Unica i32 boasts one of the best boiler seasonal space heating efficiency ratings in the UK at 94%. Under the ErP Directive, adding a weather compensation sensor and modulating room senor (Vokèra's 711 OpenTherm RF programmable room thermostat) to the Unica i32 gives a 4% efficiency uplift taking the whole package to a market leading 98% space heating efficiency. This is great news for installers as the new ErP Directive will focus on not just single item efficiency but on the whole system.
"With the ErP Directive coming into force during September, we are delighted to be able to offer our customers one of the most efficient product packages on the market," Alister Maclachlan, Product Director at Vokèra comments, "We have worked hard to make the Unica i range as efficient as possible and to guarantee our boiler combined with our energy-saving controls will reach an A+ rating under ErP is a fantastic achievement."
Designed specifically with ease of installation in mind, the Unica i32 incorporates a 'plug & play' connection for the 711 control, and also includes a fixing jig that can be removed once the pipework has been fabricated. This feature improves siting accuracy and is especially beneficial if wall surfaces are uneven. Offering best-in-class modulation with a ratio of 10:1, the Unica i32kW model can modulate its output down to just 3.2kW. Meanwhile, the front-facing Riello heat exchanger ensures quick and easy, cost-effective maintenance. The Unica i32 is available with a five-year warranty as standard.
Delivering exceptional flexibility with its many flueing capabilities, Vokèra's Unica i32 is ideal for a vast range of applications and can be configured for either top or rear-flue outlet; or alternatively, as a twin-flue configuration. The Unica i32's versatility provides installers with a ready-made solution that offers a high-quality combi that's both practical and affordable.
[/av_textblock]
[/av_two_third]
[av_one_third min_height=" vertical_alignment=" space=" custom_margin=" margin='0px' padding='0px' border=" border_color=" radius='0px' background_color=" src=" background_position='top left' background_repeat='no-repeat']
[av_textblock size=" font_color=" color="]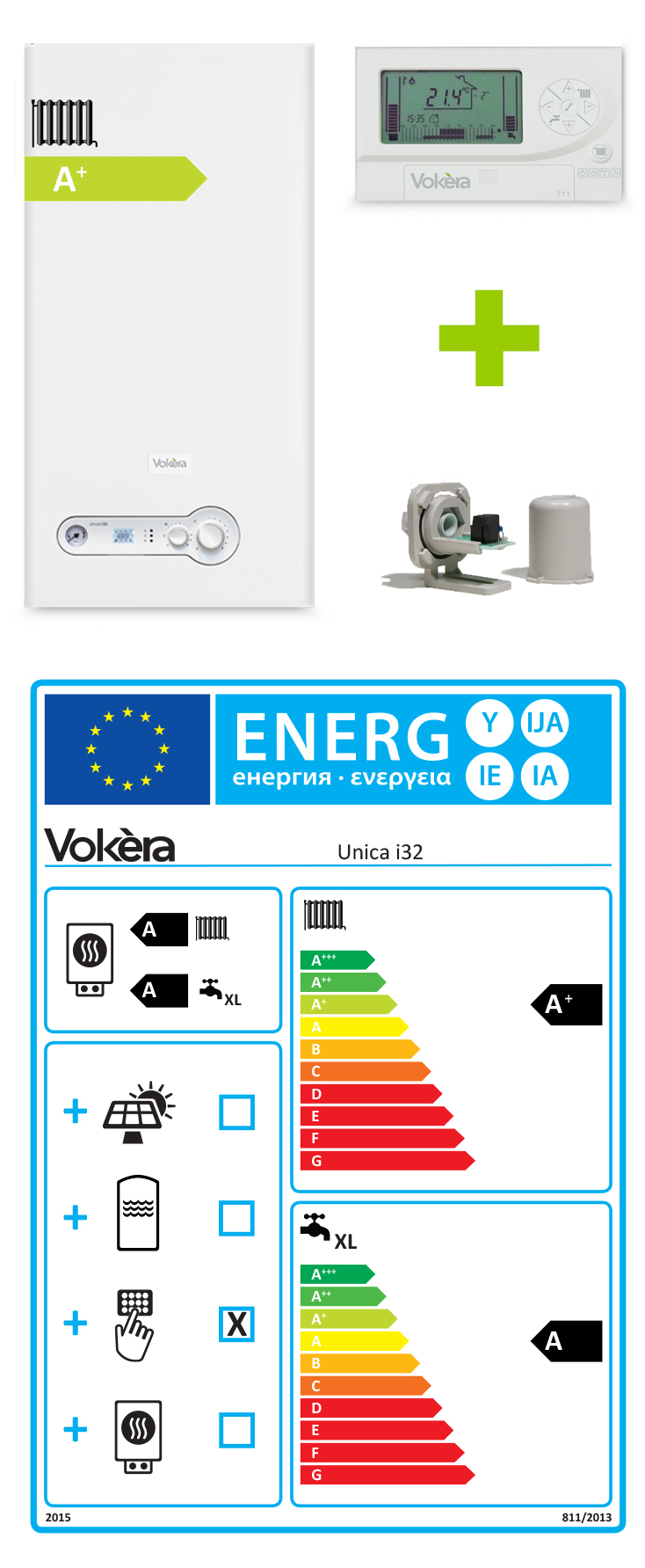 [/av_textblock]
[/av_one_third]