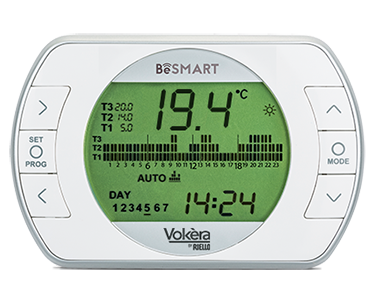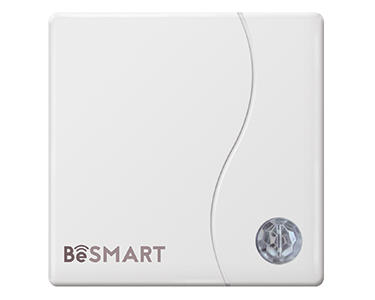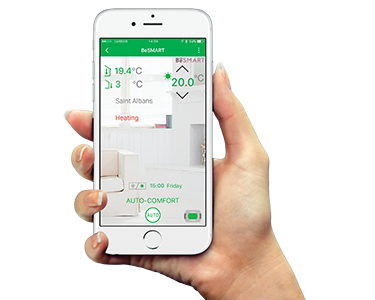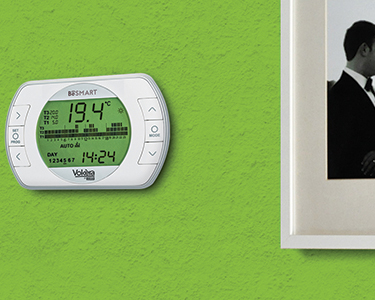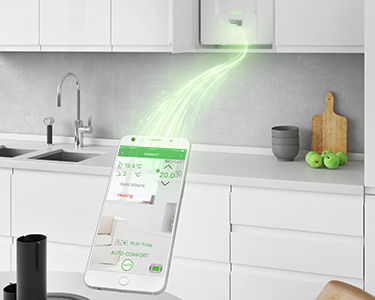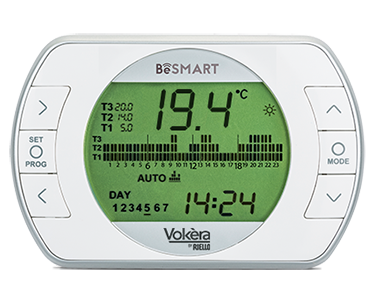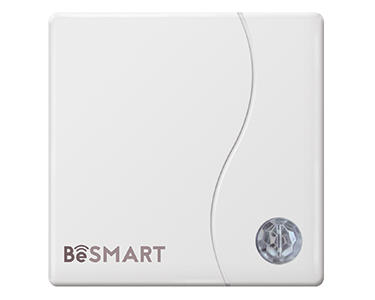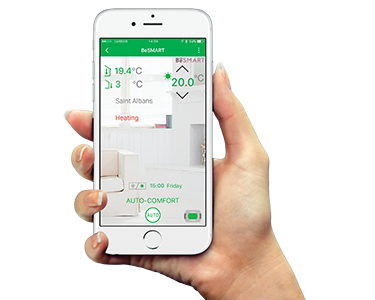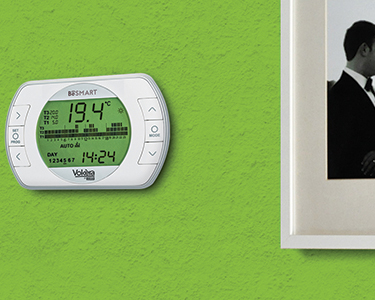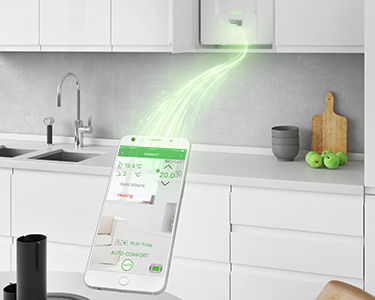 The smarter way to control home heating from a smartphone or tablet and save money.

BeSMART is an Internet enabled heating control system, designed so that every home can enjoy the benefits of intelligent heating control. Made to complement the Vokèra boiler range, it's also compatible with most other residential boilers. It's the ideal replacement for older thermostats. BeSMART puts the homeowner in control of when they heat their home and water, to suit their schedule and lifestyle, plus it can help reduce energy bills.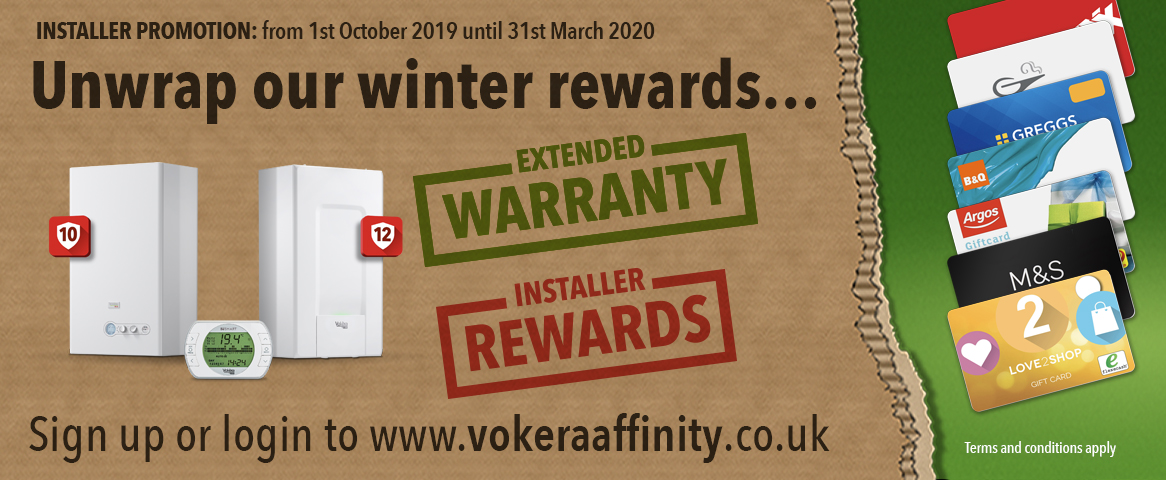 Control home heating from anywhere, via smartphone or tablet
Compatible with the majority of boiler brands, not just Vokèra
Manage up to 8 different heating zones from anywhere in the world
'Boiler Plus' compliant
Weather compensation adjusts boiler output to reflect ambient climate – ErP Class VI control
Programme up to 3 comfort levels, suiting mood or pocket
BeSMART can alert both the customer and the Vokèra Service Centre if something goes wrong, minimising disruption
2 year warranty
Vokèra BeSMART: How to video series
The best way to control the heating and hot water with BeSMART is through the app available for iOS and Android. However, it is possible to control and programme directly through the BeSMART thermostat and we have put together a series of handy how to videos. Click here to view them on the Vokèra by Riello YouTube channel.