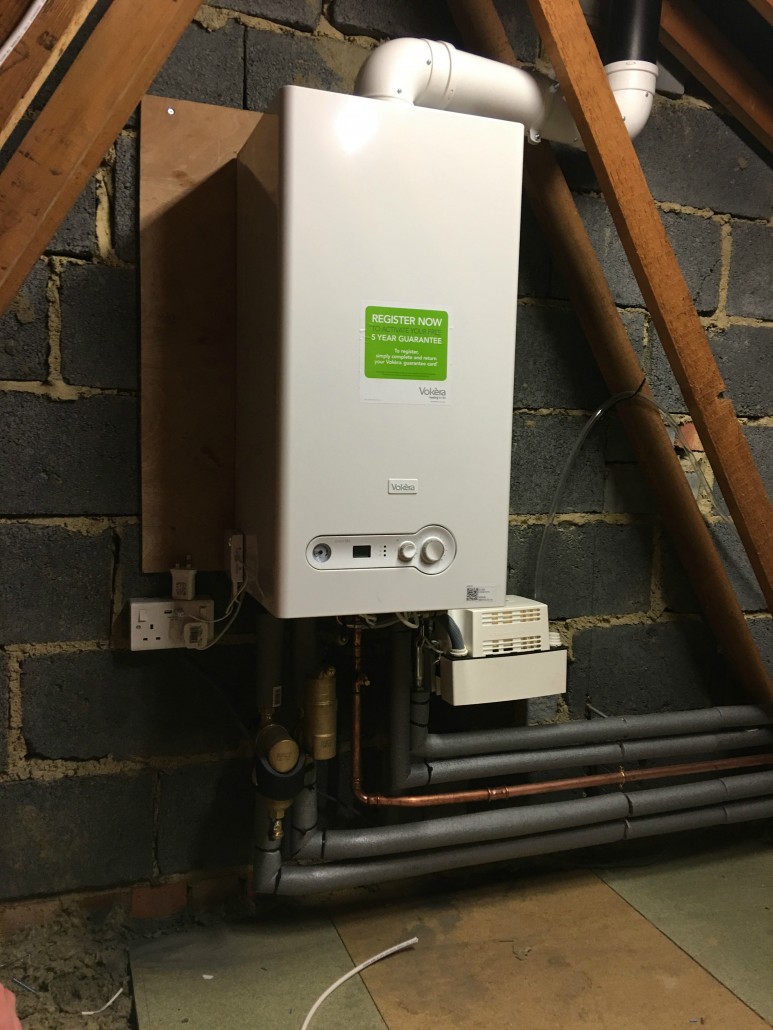 Up until now, five-year-old Molly's family have been living in a house that has simply does not meet her needs. Molly, who has learning disabilities, needed a home that could allow her and her family to carry out everyday activities such as washing, staying warm and moving about. Vokèra was more than happy to get involved in a complete refurbishment headed by Ecotechnicians Co-operative, working fast to install a new Unica i32 combi boiler and BeSMART thermostat control system.
Molly's mum, Tina Roberts, was determined to fully adapt their home to give Molly the best possible chance at independence, which meant that the property required quite a substantial amount of conversion. The existing boiler was removed before volunteer tradesmen checked and re-routed the gas supply to ensure the new boiler and fixings worked effectively. A vertical flue was installed to guarantee proper functionality and allow condensation to flow out from the roof of the house.
"We were very pleased to get involved in this charity installation," comments David Iszchak, Technical Trainer at Vokèra, who was involved in the installation. "As well as the boiler, we have installed the BeSMART Wi-Fi enabled connected thermostat, which means Molly's family are now able to control the boiler remotely from each zone of the house, heating up the rooms she's in when needed. Having put the boiler in the loft, we also managed to free up extra floor space for the bathroom conversion, giving Molly more room to move around."
Ecotechnicians installer members offered a helping hand in sourcing donations from a number of manufacturers who were willing to update the heating and hot water supplies and Surrey Heath Borough Council also provided a disabilities funding grant in aid of the installation. The team of six volunteers managed to finish the heating installation in one day, giving the operation team a chance to move in early and continue with necessary building work and components. Soon, Molly and her family will be able to move back into their beautifully adapted home with ease.